The larger the footprint, the more I ask of a plant, and delivering all-season appeal is a surefire shortcut for a tree to make the cut. Because of their size, trees are held to the highest standard. This is especially true when designing small gardens, where space is tight and we're limited to growing only a choice few.
Over the past two decades, I've designed a lot of small gardens, for myself and with clients. When helping clients realize their dream garden, they often indicate a desire for a garden that looks good year-round. And who wouldn't, right? I have good news! In the Pacific Northwest, this is very achievable. But, it does take some effort.
---
---
It requires selecting trees and shrubs that provide interest via one of more of these traits:
beautiful flowers
attractive foliage
a pleasing form
handsome bark
fall color
a pleasing fragrance
and more!
Trees that have more than one of these qualities are the cornerstone of a four season garden.
Top garden designers turn to these trustworthy small trees time and time again to create four seasons of interest. The eGardenGo site has plant combination ideas that provide garden inspiration to help DIY gardeners incorporate these beautiful trees into their garden. So when you find a tree that tickles your fancy, follow the link for inspiring planting combination ideas to try in your garden.
Top Picks for Four Season Trees For Small Gardens
If you're looking for a new container plant, Pacific Fire vine maple is slow-growing and remains compact for quite a while.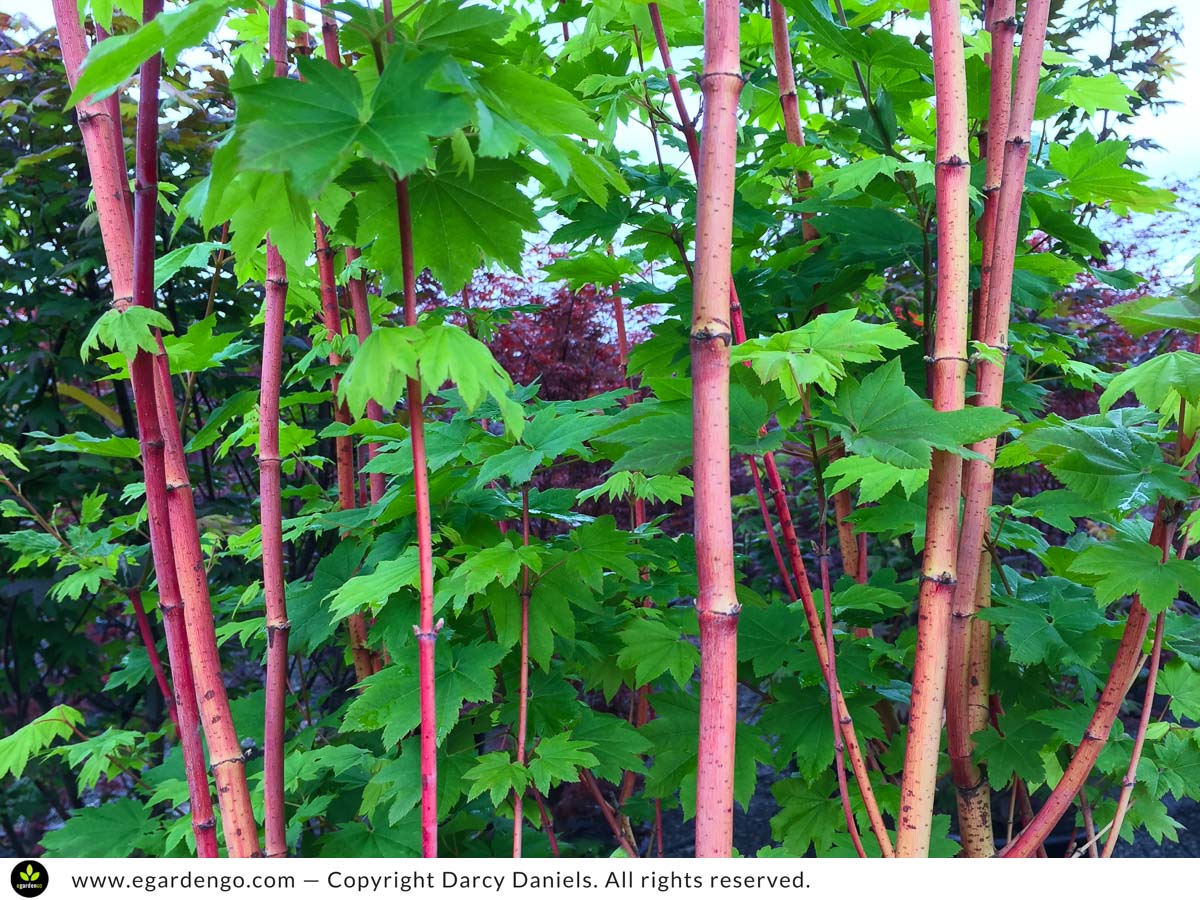 IN BRIEF: fresh foliage in spring and summer • fall color • red stems in winter
---
Beloved for its fall color and wonderful bark this tree is large enough to create a canopy, yet small enough to not overwhelm a small garden.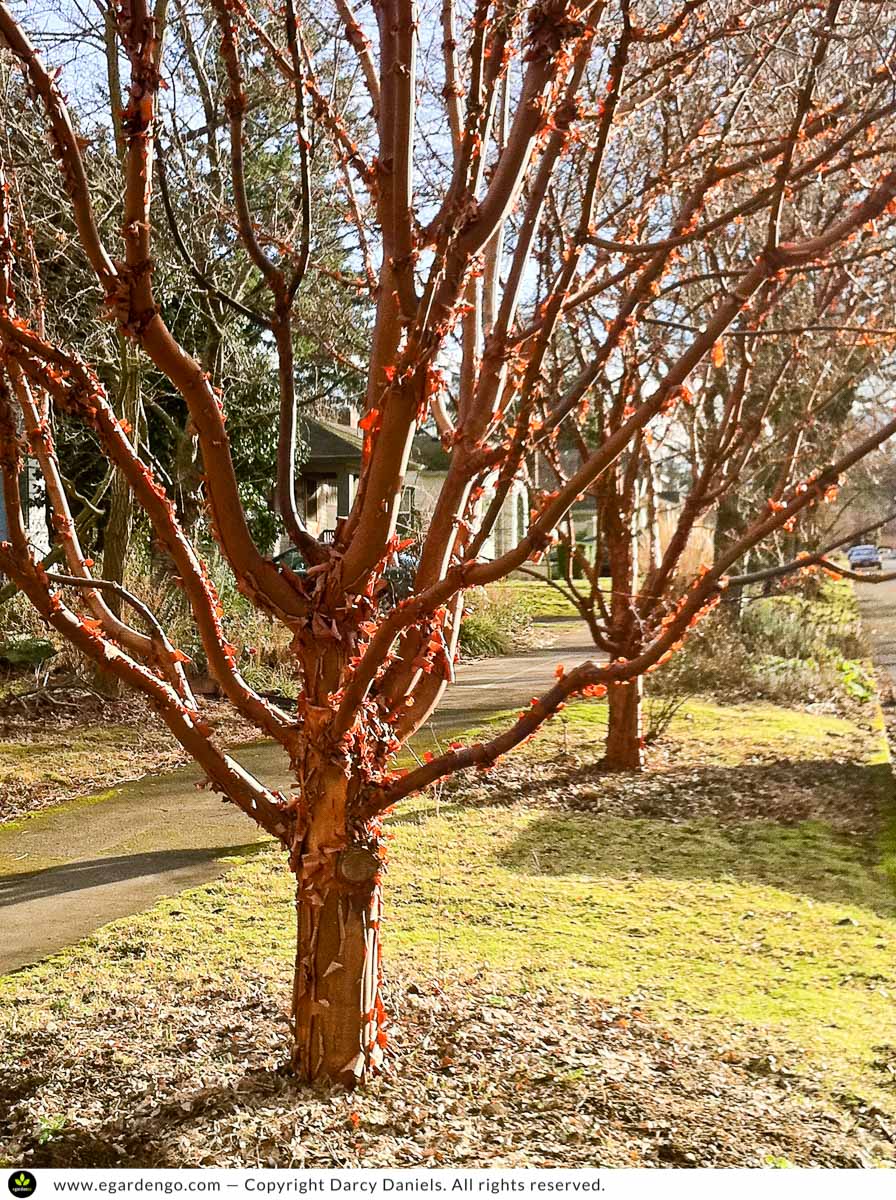 IN BRIEF: showy, exfoliating cinnamon-colored bark • handsome foliage spring and summer • fall color
---
Crape myrtles trees offer summer blooms, fantastic bark for winter interest, and a canopy that is not too heavy.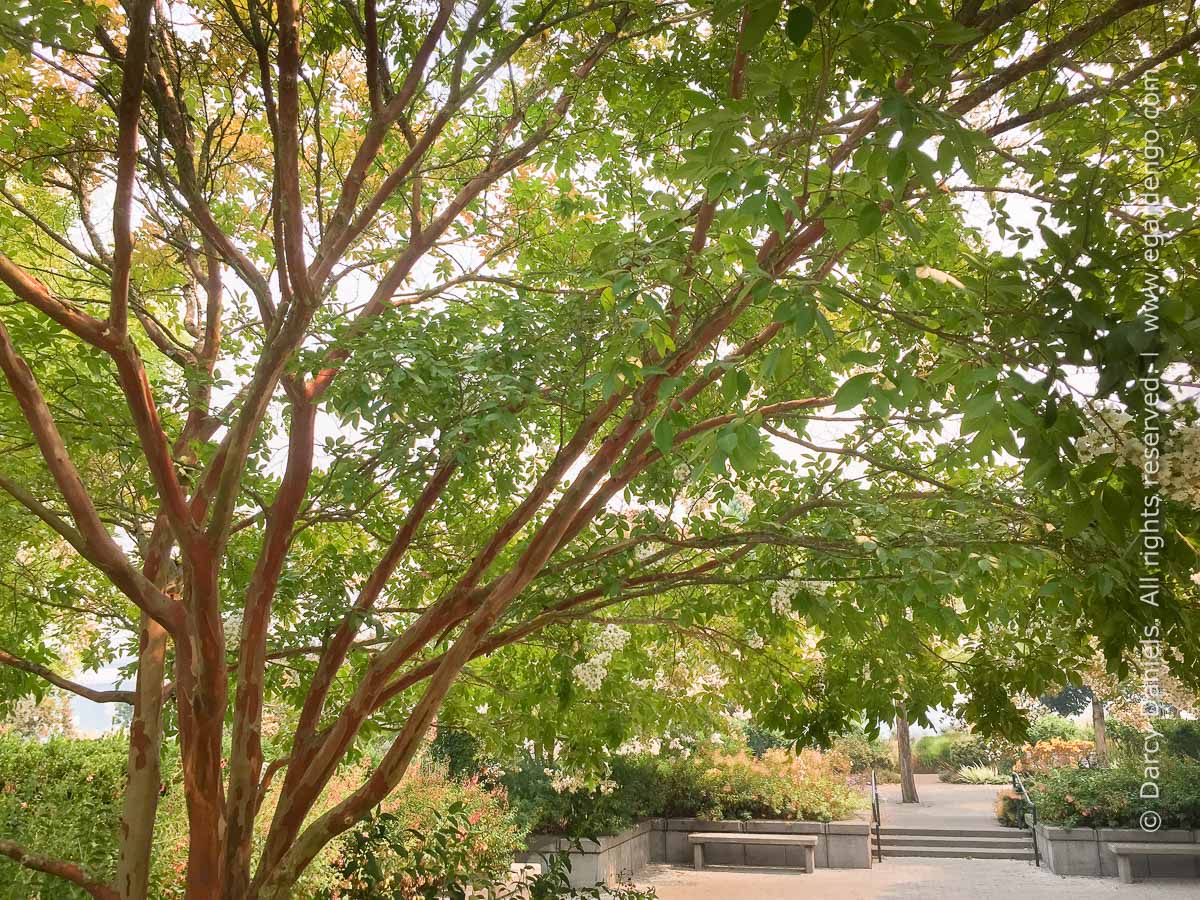 IN BRIEF: sinuously smooth bark • panicles of white summertime blooms • fall color
---
This fantastic tree with wonderful bark is a great choice when you're looking a new tree to add to your shade garden.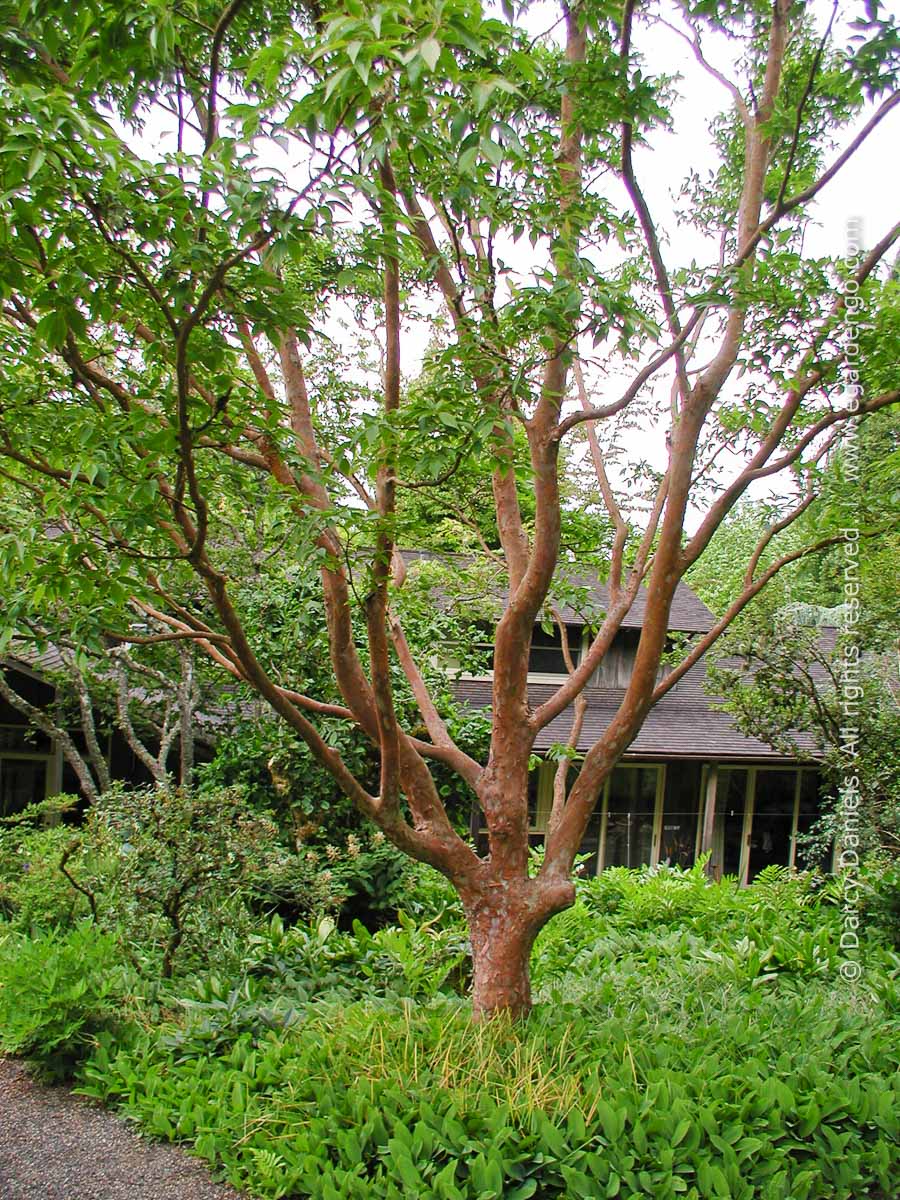 IN BRIEF: summer blooms • fall color ranges in yellow, red, and orange • mahogany bark looks great year-round
---
This is an incredible ornamental tree!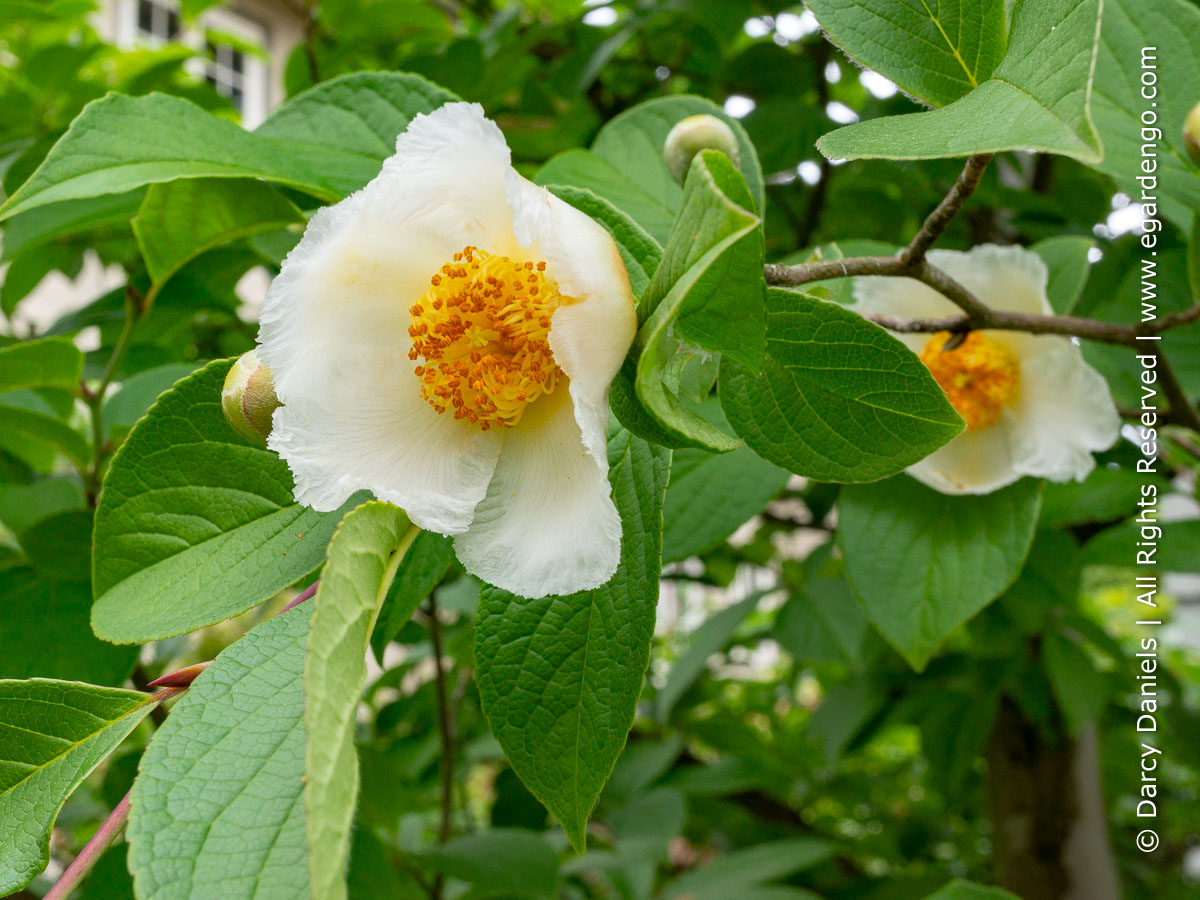 IN BRIEF: white flowers in summer • fall color • exfoliating bark with interesting patchwork pattern
---
If you decide to add one of these wonderful four season trees to your garden, I hope you'll consider shopping at one of our site sponsors. For those in the Portland area, Portland Nursery is a top pick!