---

Darcy Daniels | Garden Designer with Bloomtown Gardens

---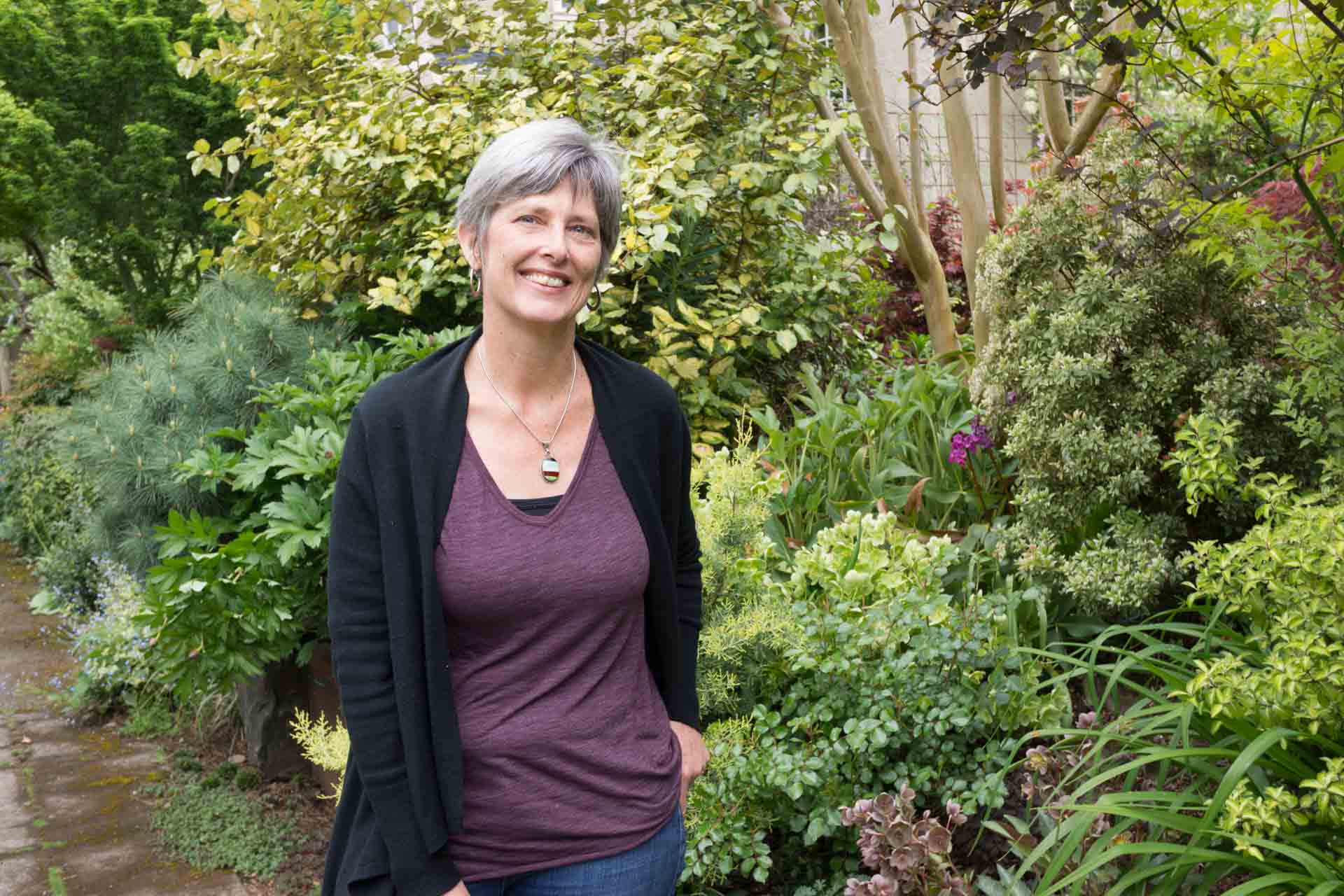 ---

Bloomtown® is where gardeners go to grow and garden dreams come to life.

---
Bloomtown® Gardens helps homeowners create landscapes where colorful foliage and flower inhabit carefully-planned spaces that reflect the site, and the needs and dreams of those who inhabit them. We are passionate about helping gardeners unlock the secrets of garden-making. We work to help gardeners grow by expanding their knowledge and skills, and as a result, to broaden their garden horizons. We strive to connect people with the outdoor world, aiding them on their own journey to Bloomtown.
Our company, Bloomtown Gardens, led by principal designer Darcy Daniels, has been designing gardens and helping clients connect with their outdoor spaces since 2001. With a focus on creating residential gardens in and around Portland, Oregon, we place an emphasis on creating spaces for outdoor living, and gardens that delight the senses year-round, and we're well known for our rich, textural plantings and creative use of small space. We're passionate about plants and helping gardeners be successful in their garden-making pursuits; and in turn connecting with their most creative selves.
Gardens designed by Bloomtown have been featured in many print and online publications, including Sunset, Country Gardens, Better Homes and Gardens, Fine Gardening, Pacific Horticulture, Garden Design online, Gardenista, Oregon Home, and more. Darcy's home garden and client gardens have been included in numerous local, regional and national garden tours, including those organized by the national GardenComm (formerly called GWA), and the Association of Northwest Landscape Designers (ANLD). She is a longtime member and a past board member of the Hardy Plant Society of Oregon (HPSO).
While her primary work revolves around designing gardens, Darcy's passion for helping home gardeners unlock the secrets of making successful planting combinations led her to create eGardenGo, an inspirational, fun, and easy-to-use website for gardeners. She also works as a garden communicator, offering lectures, teaching workshops, freelance writing and photography. She was a been a repeat speaker at the Northwest Flower and Garden Show.
Located in Portland, Oregon, Darcy shares her home garden, Bloomtown, with her husband, Benjamin, and her dog—a chihuahua mix named Combohuahua (Combo for short!) .
Explore galleries of gorgeous gardens showcasing Darcy's work as principal designer at Bloomtown Gardens.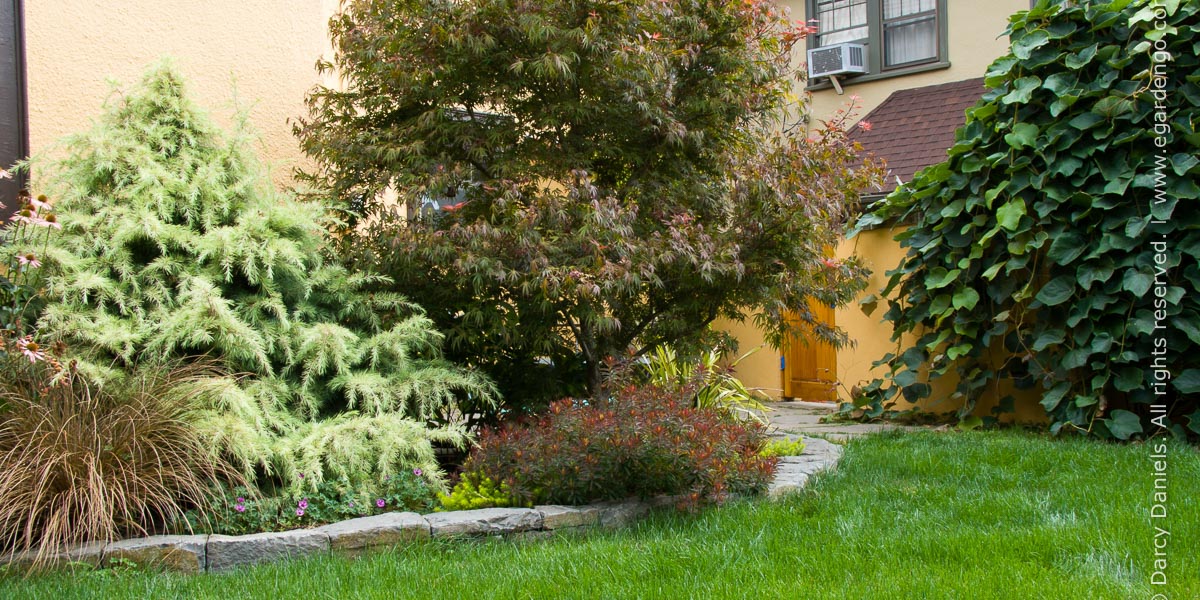 Learn More About Working with Darcy
Interested in working with Darcy to design your home landscape? Follow this link to discover whether Bloomtown Gardens' design and consultation services are the right fit for you and your garden needs.